Media Kit
Speaker's Kit
Click on the image below to view Maureen's 6-page Speaker's Kit in PDF form. You can download or print from there.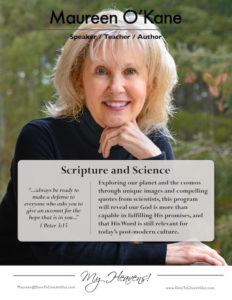 Invitation Template
Click on the image below to download Maureen's Invitation Template, a Microsoft Word document. Simply click in each box to enter relevant information!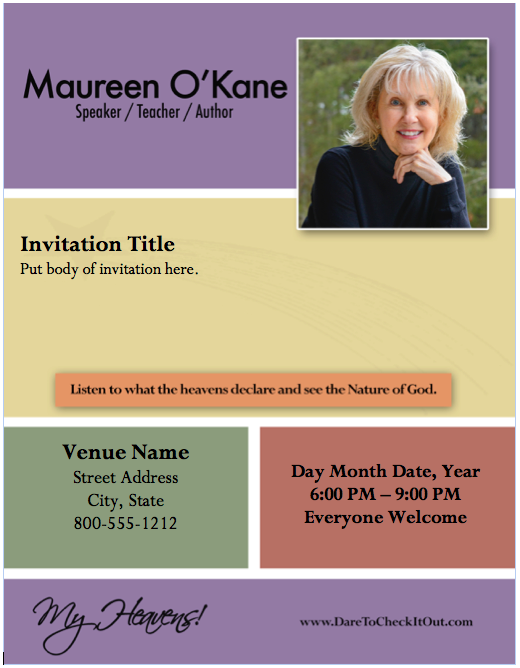 Headshots
The following are Maureen's  headshots available for official media/press or web use related to her speaking events. Please attribute "Maureen O'Kane of www.DareToCheckItOut.com" when using the photos.
To view, click on the image. To download, right click on the  image and save as.